Micro V Filters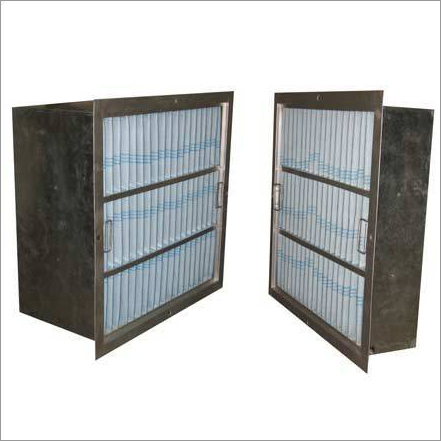 Micro V Filters
Micro V Filters
ADVANTAGE
The Airflow Engineers' Micro filters comprises plated Cassette & Flange type filters. They are typically used in the air supply/air handling units of markets such as automotive paint shops, offices, shopping malls, pharmaceuticals. This Filters is for medium efficiency air conditioning & ventilation for 3 & 5 micro filtration.

CONSTRUCTION
Filters of Airflow Engineers are designed/ constructed with firm aluminium Frame/G.I Frame and having separators in each pleat side. Filters are having the oval of flange o four sides for bolting adjustment on side installation.

| | |
| --- | --- |
| Frame | Alum/ G.I cassette and flange type both |
| Connecting angel | One peace frame/ribbeted |
| Thickness | 150mm,305mm |
| Media | Synthetic media |
| Media support | Alum mesh/G.I with three layers |
| Sealing | Epoxy |
FILTER HOLDING FRAME

Made of heavy duty galvanized steel

Any rectangular size (W x H) and depth (D) available

Good for pre Filter, pre+Bag filter+Medium filter etc.

Get in touch with us